Daily Market Analysis 23/07/2021: US30
July 23, 2021
2021-07-23 12:00
Daily Market Analysis 23/07/2021: US30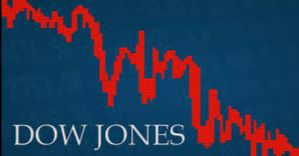 Daily Market Analysis 23/07/2021: US30
Instrument: US30
Technical Analysis
Bullish Preference: 
Buy position is envisaged if price trades above 34904 with take profit at 34935.
Bearish Preference: 
Sell position is envisaged if price trades below 34825 with take profit at 34794.
Fundamentals:
2:45 PM USD Flash Manufacturing PMI
USD Flash Service PMI
Comment: The rally goes on. A three-day winning streak on Wall Street – that followed a sharp selloff on Monday – is showing no signs of slowing down as futures continued to climb in overnight trading. U.S. stock futures pointed to further gains for Wall Street on Friday, as investors continued to balance positive earnings news with concerns about how rising COVID-19 cases might affect the economic recovery.
Analysis: SCRUM Team