Trading over time has evolved on a different plane, with different pairs, instruments to trade, so much that you choose over time which fits your pocket or your personality, to choose this you can't just pick and choose by guessing, you must have over time traded and understood the concept of each pair the Past market action, the History of those stocks, News, fundamentals and also technical analysis.
When all these are done then you can choose "The Best Currencies to Trade" The market has so much room that you can choose whichever you want, Stocks, commodities, Agro basket, Indices, Forex, and lots more.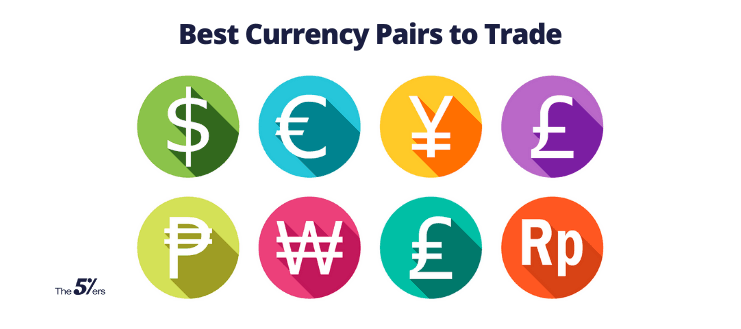 What are you trading?

Currency is what you are trading in the form of money, it's easy to mix both I know, so let's get to know the difference…

Money is intangible, Money takes the form of Numbers, it cannot be touched or smelt, and it's been backed up by a lot of things the Bank, Cheques, and Mobile trans. and a lot of things.
In simple words, it's the Balance in digits you have in your account.
Currencies, on the other hand, Coins, Hard currencies note, it's been backed up by the government of a state, tangible concept -A promissory note or coin presented in form of money.           
Currency trading is divided into two parts. The first currency in a forex pair is known as the base. The base currency is the one that a trader thinks will go up or down against the second currency in the pair. This second currency is known as the quote or counters currency. Currency trading is divided into two parts.
For example, if you buy pound versus US dollar (GBP/USD), you are anticipating a rise in the pound at the expense of the US dollar. Profit and loss are normally expressed in the amount of the secondary currency in forex trading.

Among these currency pairs we have;
Major- EUR/USD, USD/JPY, GBP/USD, USD/CHF
Minor-EUR/CHF, CAD/JPY, GPB/AUD
Exotic -USD/SEK, USD/NOK, USD/DKK, USD/ZAR etc
The best currencies to trade most times are the Major, why? You may ask, because it's the most used and they are from World Power countries, also NYSE is the largest in the world, so why not!

To trade all of these is pretty simple, all you have to do is:
Open an account. When opening a live account with RALLYTRADE, you can deposit funds and start trading your favorite Currency on our platform. Click this link to register  https://www.rally.trade/
Choose your currency pair. We offer over 330 currency pairs, including major, minor and exotic crosses, which is the highest forex offering in the industry.
Build a trading strategy. Decide if you want to buy (go long) or sell (go short) based on whether you think that the instrument's price will rise or fall.

The best part is we will be with you every step of the way.